…. for 5 min! Must watch.
The Girl Who Silenced the World. This is an incredible video of a Canadian girl who spoke to the United Nations and left them completely silent and speechless for six minutes. Her name is Severn Cullis-Suzuki, and her speech was given at a U.N. assembly in Brazil when she was twelve years old. She had raised all the money to travel to the delegation, five thousand miles from her home, herself. She addressed a UN Meeting on issue of environment.
Severn Cullis-Suzuki
Raised in Vancouver and Toronto, Severn Cullis-Suzuki has been camping and hiking all her life. When she was 9 she started the Environmental Children's Organization (ECO), a small group of children committed to learning and teaching other kids about environmental issues. They were successful in many projects before 1992, when they raised enough money to go to the UN's Earth Summit in Rio de Janeiro. Their aim was to remind the decision-makers of who their actions or inactions would ultimately affect. The goal was reached when 12 yr old Severn closed a Plenary Session with a powerful speech that received a standing ovation.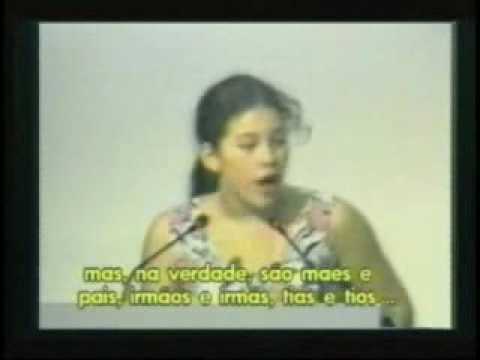 This brace young girl's message to me is best summed up in the following quote:
People today foolishly try to believe that all the world's senselessness and cruelty – the richness of the few, the great poverty of the many, the violence and warfare – happens outside their own lives and does not interfere with them and their way of life.
The future is in our children, should we not prepare a better way for them, and in doing so listen to what they have to say? After all, it has been said only the very old and the very young speak words of wisdom. There is much wisdom in what she has to say. Hopefully, it does not fall on deaf ears.
"Think Globally, Act Locally"
I raise up my voice not so that I can shout but so that those without a voice can be heard. 
from John Prince